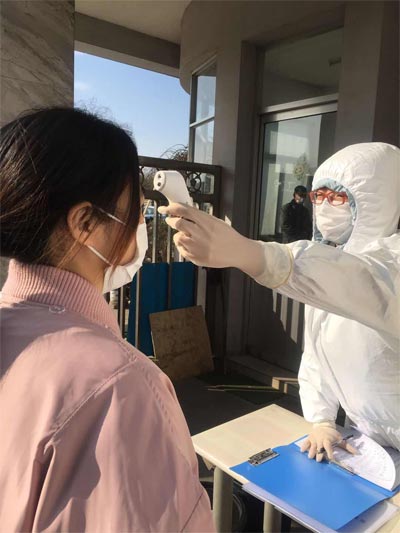 The new coronavirus, as known as 2019-nCoV, has been diagnosed in more than 70,000 people in China in the two months since it was discovered in Wuhan last December, tens of thousands of schools, factories, etc. have been postponed from rework, which much worse than SARS in 2003, and became the biggest challenge for China.
We, Centersky, closely follow our government's guidance and strictly implements various precautionary measures, keeps one heart in mind to jointly fight the virus defense.
All employees wear protective masks, measure body temperature and disinfection work when entering/ leaving the factory, and record for future reference. We work with government agencies and hospitals, which can quickly feedback and seek medical treatment if abnormalities are found.
At present, all reworked employees are in well health, the company operates in a stable and orderly manner, 80% of our orders delivery time is guaranteed, and the remaining 20% of the delayed delivery is also communicated with the customer in time and received support and understanding.
Here thank again our customers and friends for long-term cooperation, constant supports and mutual understanding.