BEIJING (Reuters) – China's iron ore futures surged nearly 8 percent on Monday, hitting their trade limit-up with their best daily performance since November 2016, underscoring concerns over tight supply amid environmental inspections and strong restocking demand.
"Environmental inspections have caused great impact on iron ore prices. Production in some mines, processing plants and mills are being disrupted," said an iron ore trader in Beijing.
"The whole supply chain has been affected by the inspections," she said.
China has been sending out environmental inspection teams to iron ore mining operations across the country since late April, and more teams will be sent out by early August, according to local media reports.
At the same time, steel mills are continuing to show increased activity. Data from the China Federation of Logistics & Purchasing showed on Monday that the Purchasing Managers' Index (PMI) for the steel sector rose to 54.9 in July, the fastest pace since April 2016.
"Mills are actively buying raw materials preparing to seal profits," said Xu Bo, a steel analyst at Haitong Futures.
The most-traded iron ore contract on the Dalian Commodity Exchange surged nearly 8 percent to 570.5 yuan ($84.82) a tonne, going trade limit-up and hitting its highest mark since April 6, 2017.
The most-active steel rebar contract on the Shanghai Futures Exchange gained 4.7 percent to 3,733 yuan a tonne, hitting a top of 3,740 yuan, highest since Dec. 12, 2013.
"The market is also being fueled by Beijing's determination to crack down on low-grade steel," said Haitong's Xu.
Chinese Premier Li Keqiang on Saturday said Beijing remains fully committed to eliminating low-end steel products and excess mill capacity, according to a Xinhua news report.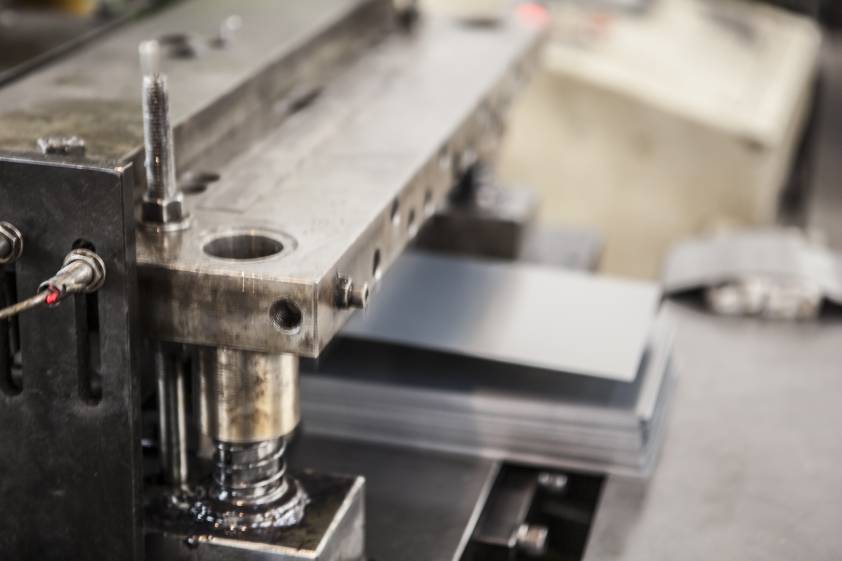 China has eliminated around 120 million tonnes of low-grade steel capacity and 42.39 million tonnes of crude steel capacity, equivalent to 84 percent of its target for the whole year, in the first half of this year.
Goldman Sachs raised its 3-month iron ore price target on Monday to $70 from $55 a tonne, reflecting strong-than-expected global demand.
"However, we continue to expect prices to begin to decline by year-end … on anticipated strong supply growth and a China-led slowing in steel demand growth," it said in a release.
Other steelmaking raw materials also posted big jumps on Monday on the sector's PMIs. September coking coal futures rose 5.7 percent to 1,344 yuan a tonne.
Coke futures gained 5.9 percent to 2,064 yuan a tonne, hitting an intraday peak at 2,075 yuan a tonne, highest since April 2012.
Spot rebar prices rose just 0.02 percent to 3,946.59 yuan a tonne on Friday, according to data on the Mysteel website.